So as mentioned in previous posts, my DNA results have come in. 100% European! I was a little surprised that it was 57% European West (covers Belgium, France, Germany, Netherlands, Switzerland, Luxembourg and Liechtenstein) . Considering that I am confident the lines I have traced back are majority UK, yet it came back saying only 5% Great Britain ( covers England, Scotland and Wales) and 18% Irish (The Irish heading covers Ireland, Wales and Scotland and I have only just discovered that my 4th X Great grandparents John Mcdivitt and Catherine Malone were Irish). The 13% Scandinavian (covering Sweden, Norway and Denmark), I expected considering the Orkney Islands early history with the Vikings. The 7% Iberian Peninsula threw me a little, I wasn't expecting that ( Iberian Peninsula covers Spain and Portugal.)
Now the ancestry site tells you that "Your ethnicity estimate shows where your ancestors came from hundreds to thousands of years ago. We calculate it by comparing your DNA to the DNA of a reference panel of people with deep roots to specific places around the world".




Powered by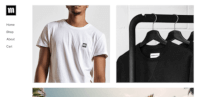 Create your own unique website with customizable templates.