​Anzac Day

is a national day of remembrance in

Australia

and

New Zealand

that broadly commemorates all Australians and New Zealanders "who served and died in all wars, conflicts, and peacekeeping operations" and "the contribution and suffering of all those who have served".Observed on 25 April each year, Anzac Day was originally devised to honour the members of the

Australian and New Zealand Army Corps

(ANZAC) who fought at

Gallipoli

against the

Ottoman Empire

during

World War I

. Anzac Day is also observed in the

Cook Islands

,

Niue

,

Pitcairn Islands

, and

Tonga

, and previously was a national holiday in

Papua New Guinea

and

Samoa I have found several people who had enlisted and also fought for Australia in my family tree. Close to Home, My grandfather Charles Henry was a

Rank Signalman WW2 Posting at Discharge SIGS 3 AUST DIV The 3rd Division was deployed to New Guinea in early 1943.

Charles Brother in Law

George Millendon Bisdee

( My great Uncle) served for almost a year in the Korean war from 1952 to 1953 in the Royal Australian Infantry Corps 3rd Battalion, The Royal Australian Regiment.

Charles Uncle

Augustus Hahnel

( My second great Uncle) served in WW1 a Sergent in the 51st Battalion leaving for France/England/Egypt on 03 August 1915

and

returning to Australia 28 February 1919. ( I have found Gus complete military records, with medical (even includes dental) and transfer notes and statements of service in a 20 page document.) Serving in the next war, WW2 is Gus' youngest brother

Charles Richard

( My second great Uncle), he served for 3 years as 3 Aust Landing Craft Workshop Sec.

To the saddest find I have found in the family military history is my great aunt Lily's first husband,

Kenneth Kroenert

, was aged 22 on the enlistment form at the time of enlisting the 9th of November 1939 in the 2/11 Australian Infantry Battalion Rank Private, marrying my aunt

on the 1st of December 1939, son Howard was

conceived

before being deployed o/s.

He was a POW in Stalag VIIIB when he died after a short high fever. He was accorded a military funeral by his German captors, never to meet his only child. Lily must have been distraught and maybe not mentally coping, as she had given her child to Kenneth's NSW family to bring up as their own child.
Then on my fathers side, I have found my 2 x great Uncle Albert Russell Emerson who enlisted at the age of 20 years, although I was able to find a attestation form, I have no further information. Although I am sure that many more have served, I have not yet come across any more records .and with that, They shall grow not old, as we that are left grow old:
Age shall not weary them, nor the years condemn.
At the going down of the sun and in the morning
We will remember them

---

It was only this year that I discovered genealogy groups on Facebook, I then started adding as many as I could find, then branching out into individual areas where family are from (IE: Oxfordshire/Northumberland/Somerset) and searching the groups/pages for any information on the surnames connected to me. I joined a Prussian group a few weeks back, and only just joined a German one this week, asked the question about my brick wall and had a HIT!!!!

For so long I had been stuck with my German family the Hahnel's. My great great grandfather Charles Bernhardt Hahnel

was born in Chemnitz in 1866 ( these are recorded on his naturalisation certificate),

came to Australia in 1886, he sailed from Antwerp, to Victoria. Charles met and married Hannah. On their marriage certificate, Charles father is listed as Charles Augustus Hahnel (Butcher) and Theresa Schmidt. I was getting no where, that is until one kind soul commented on my post. She had found Karl Augustus Hahnel (Frankenberg) and Rosalie Theresie Schmidt (Frankenberg) and their respective parents, Karl Augustus Hahnel and Johann Gottfried Schmidt (Another person commented that Johann was a land owner, so that is something I am going to have to branch out on now too). Woooo I am now two steps further then I was before. I asked where she obtained the information as it has been a chore looking for information outside of ancestry, the information actually came from Ancestry World. So after my subscription of UK Plus ends, I will get a month of world so I can see if I can find any more information.

The Hahnel page is being constructed today. I just wrote a Hahnel Biography for the Outback Family History website after posting a picture on one of the Western Australian family history pages I am a member of on Facebook ( I think it might have been the

Western Australian Pioneers and Settlers

) I was asked if I had more information on the Hahnel family, so I ended up writing an essay! 1600 words later and I have the Hahnel's written, so now its time to paste it into my blog and upload the pictures!

​
Powered by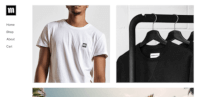 Create your own unique website with customizable templates.